Why This? Why Now? Why Not!?
Comparison, judgement and anxiety have always plagued me with paralysis, and until recently, I always did what "I thought I was supposed to do" - what I thought others expected me to do. A family member once chided me saying, " But, you're on your path?! Why would you change your path!? You can't do that!" At the time, I was beaten down a bit, but now I know that was a reflection of his insecurities, his life choices and limitations.
I'm not a very vulnerable person. Even being vulnerable with myself terrifies me. It's as if I know what I'm going to find down there, in the deepest parts of myself, and it scares me too much to dig into it. So, it doesn't really happen that often, if at all – and remains a daily challenge. But I know that I've let fear rule for too long.
While I sat down to write this, a song called, "fear is a liar" came up on my Pandora station ( I don't know what's going on with my station.. ok??)…. and damn there's so much truth to that. So, I wrote it down on a post –it to keep it top of mind.
Many of you reading this have probably been loosely following my "refresh, renew, recharge" journey – the journey that I started on maternity leave from my corporate marketing job ( to which I have subsequently returned). This post speaks to some of this journey and the why behind Frank + Cedar, why now, and seriously why the F not!?
As part of this journey, I challenged myself to just speak my truth.
If I felt I should do something or say something, I was just going to put myself out there and try it. It was scary as shit. Like the random Facebook videos I decided to do without any makeup and SO. MANY. SCREW UPS. Did you see the 3 or 4 that my Mom and I tried?
And I'll tell you what.
Vulnerability is powerful AF.
It breaks down barriers, it creates powerful connections, connections and opportunity that you never would have imagined. It allows us to speak to God ( or the Universe… or whatever you believe about a higher power). Guys, can I tell you that things just started to connect? Pieces just fell into place once I started just doing it. God just started showing me signs - showing me the path, the next step. Things just started working.
Let me back up for a second and talk about why this journey in the first place.
I was stuck. I was stuck on what I can only describe as a hamster wheel.
I was just going through the motions.
I was lacking in joy.
My body hurt.
My mind hurt.
I had a headache EVERYDAY.
And I was SO TIRED.
I had this perception that life was something happening to me… .vs something I was allowed to create.
I was about to have a new baby ( one that I was worried as to how we would possibly handle ANOTHER little one), had just moved into a new house, had to say goodbye to our first "fur" baby, an immediate family member had recently suffered a sudden and very traumatic brain injury, my boss at work had just quit…..the future at my corporate job was murky as all get out…
I was dealing with WAY TOO MUCH STUFF.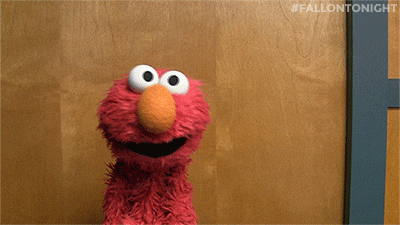 I got to a point where I had to give it up. I literally had a conversation with God to say, I release this all to you. I need you to carry me through this. I need you to show me the way. I will follow where you lead. I know you're there and we haven't been speaking, but I am listening, I am ready. This is in your hands.
I also started practicing gratitude every day to notice and give recognition to all the abundance that I have in my life, because you guys, I am SO BLESSED.
And, let's just say the conversation started buzzing. And looking back, I realize it had been there all along, but in my supposed busyness, I just hadn't been listening.
To Inspire, Protect and Restore Dreams. This is the mission of the company where I currently hold a corporate marketing position. Pretty cool right? I mean, I get to figure out how to help people live their best lives – to propel the belief that a brighter future exists and help others protect and achieve it. I've learned a lot about what it takes to achieve a dream, that the mere pursuit ensures that we will be happier, healthier, less stressed and carry less regret, regardless of if we achieve it or not.
But given this time to pause alone with my thoughts ( yes, it is pretty quiet during those multiple middle of the night nursing and rocking sessions with a new baby), I realized that I wasn't even doing it for myself. And, just how was I supposed to help other people pursue their passion and live their truth if I wasn't working from a place of experiencing it first-hand? I couldn't authentically create strategies against this mission if I, myself, wasn't a living and breathing example.
Upon this realization, I heard a voice deep inside me (which I can only identify as God) say that it was ok. It was ok to just start. Just start pursuing something that you're passionate about, and the next step will present itself. It doesn't matter if it's perfect, if it's polished, if it's the "right" path. Just pick one thing that interests you, that you've been wanting to learn about, or experience and start doing something. Help will present itself when needed.
During all this reflection, I reconnected with a former high school basketball teammate of mine. We had never been very close, but she invited me to try out a nutritional program that had completely transformed her life. Although severely skeptical, I gave it a go ( I was in "try it" mode after all), and while I didn't want to like it, giving my body
optimal nutrition helped lift the tired "Mombie" fog that new moms experience when they're up all hours of the night. I felt so much better, my mind was much more clear, and I scolded myself for forgetting to feed my body right for a long time. Plus, I lost all the baby weight without really trying.
Additionally, I became a part of a health/wellness community that reignited a passion for well-being that had since been forgotten, and brought to light the realization that I had been de-prioritizing my health and well-being which had once been a cornerstone of my existence .
I had forgotten just how much that mattered. About 10 years ago now, I pioneered the creation of a formal wellness program and quiet meditation room at the advertising agency where I worked. We brought in experts from nutrition to Reiki and I learned a lot.
Developing it, I truly felt, alive.
During this time I met several graduates of The Institute For Integrative Nutrition. At the time, and subsequently each time the new class started, I had felt like this was my path. But for some reason, I never enrolled ( I even started my first blog, Refresh, Renew, Recharge…… yes, that was literally the name. I probably still own the Blogger domain… remember Blogger?!).
Ok, let's be honest, the main reason was the cost. I could never seem to justify the expense. And, because of that, I felt as though that passion, that part of myself, was for "someday" – not for today. I even got a call from admissions, seriously, you guys, like the same exact day all these thoughts were swirling through my head.
But I still didn't enroll.